Lexus Recall Service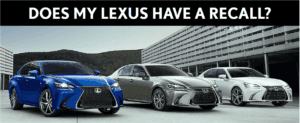 CHECK IF YOUR VEHICLE HAS BEEN RECALLED
Whether you take on your commutes around Little Rock from behind the wheel of a Lexus SUV or a Lexus sedan, the primary concern for the team at Parker Lexus is your safety. With experts who call Little Rock and the surrounding communities their home, we value providing Arkansas drivers with luxury vehicles that they can count on. If your Lexus doesn't meet the brand's highest of standards or there is an issue with its safety, we want to be the first to know about it.
Which Lexus Models are Being Recalled?
Whether you drive a Lexus NX or a Lexus LS, it's pivotal that you stay on top of any Lexus recalls your particular model may be affected by, which includes the Takata Airbag Safety Recall. With 19 automakers impacted by this recent recall — the largest recall in automotive history — the effects are far reaching. Take the initiative in and check your Lexus recall now.
How Many Digits in a VIN?
Your 17-character Lexus VIN number is easy to find. You can locate your Lexus VIN on the following:
Driver's side door jamb
Driver's side dashboard tag, where the dashboard meets the window
Lexus model's title, registration and insurance papers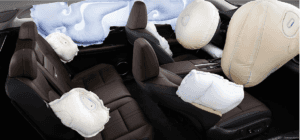 How to Schedule Lexus Recall Service?
You can find your Lexus recall by VIN or enter your license plate number plus the state it was issued in. If your Lexus has indeed been affected by a recall, you'll want to schedule Lexus recall service as soon as possible. Our Lexus service technicians will fix your issue immediately, so you and your family can cruise the streets of Little Rock with peace of mind.
How Much Will My Lexus Repairs Cost?
When you visit for recall repairs and maintenance at Parker Lexus, your Lexus service is free of charge.
If your Lexus has been affected by the Takata Airbag Recall or you require additional Lexus recall service, please do not hesitate to contact us. Get directions to Parker Lexus, so you can receive the Lexus ownership experience that you deserve.